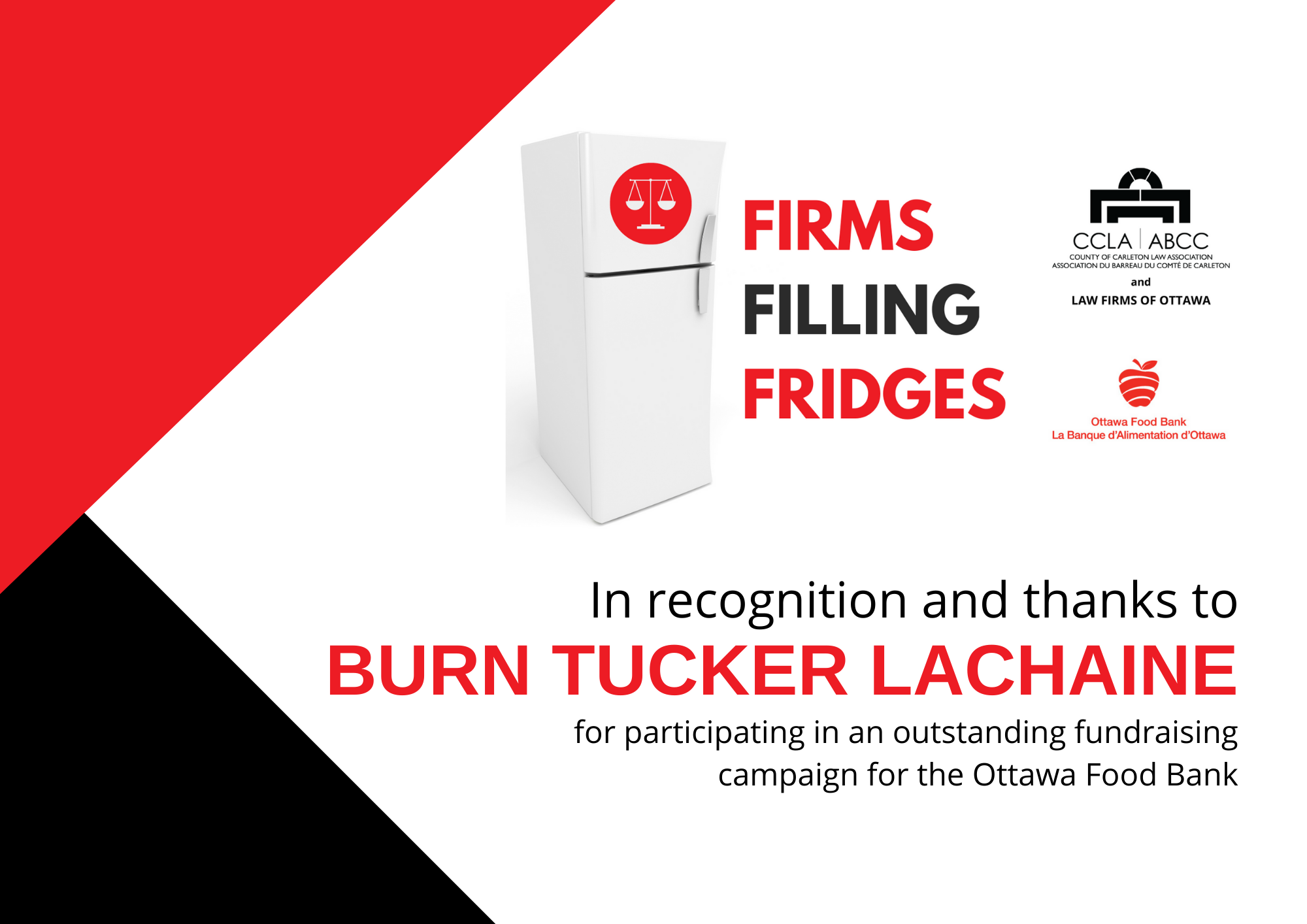 Again this year, Burn Tucker Lachaîne PC proudly supported the campaign "Firms Filling Fridges" in support of the Ottawa Food Bank.  The campaign is formally known as the "Courthouse Food Drive". For every dollar raised, the Ottawa Food Bank was able to deliver $5 worth of fresh, healthy food to our community.
The mission of the Ottawa Food Bank is simple. They work in partnership to create a healthier city by:
empowering people
increasing access to healthy food, and
advocating for system changes to reduce food insecurities.
In the spirit of working in partnership, Ottawa law firms through their membership with the County of Carleton Law Association got together (virtually, of course) to raise money for the Ottawa Food Bank. The campaign raised $97,991.00! This represents filing 389 family fridges.
Food insecurity is a very serious reality for many people in our own community. Let's continue to support the Ottawa Food Bank so that they can help people get beyond hunger.
For information on the legal services provided by Burn Tucker Lachaîne PC to injured and disabled individuals, visit our website.
By Eliane Lachaîne of Burn Tucker Lachaîne Personal Injury Lawyers
Enjoy this article? Don't forget to share.
Vous avez aimé cet article? N'oublie pas de partager.